Let's continue to be leaders in energy, but in forms that are sustainable and resilient.
Alberta has an exciting role in the Green Party plan, where we can create jobs and prosperity for today and tomorrow. And play our part in the climate crisis.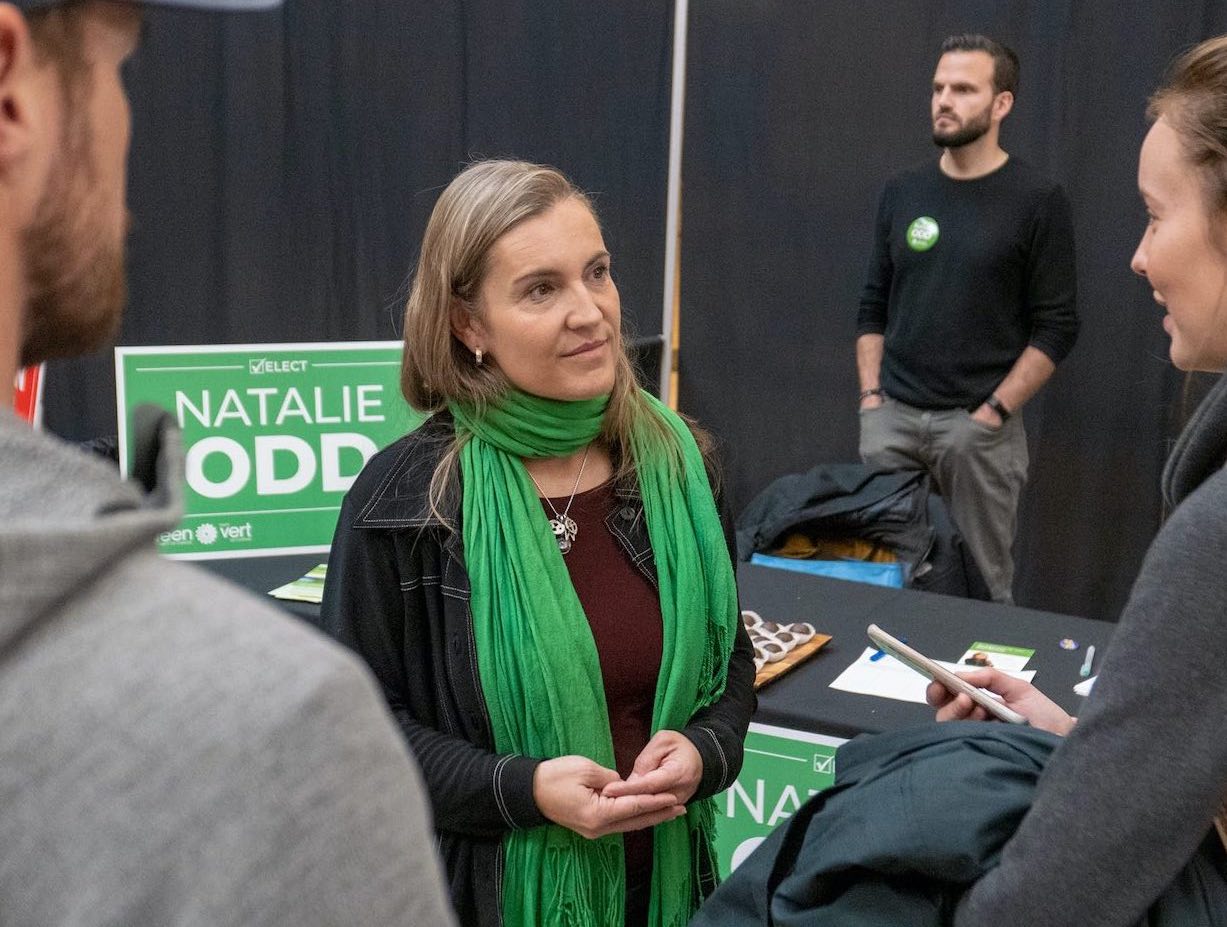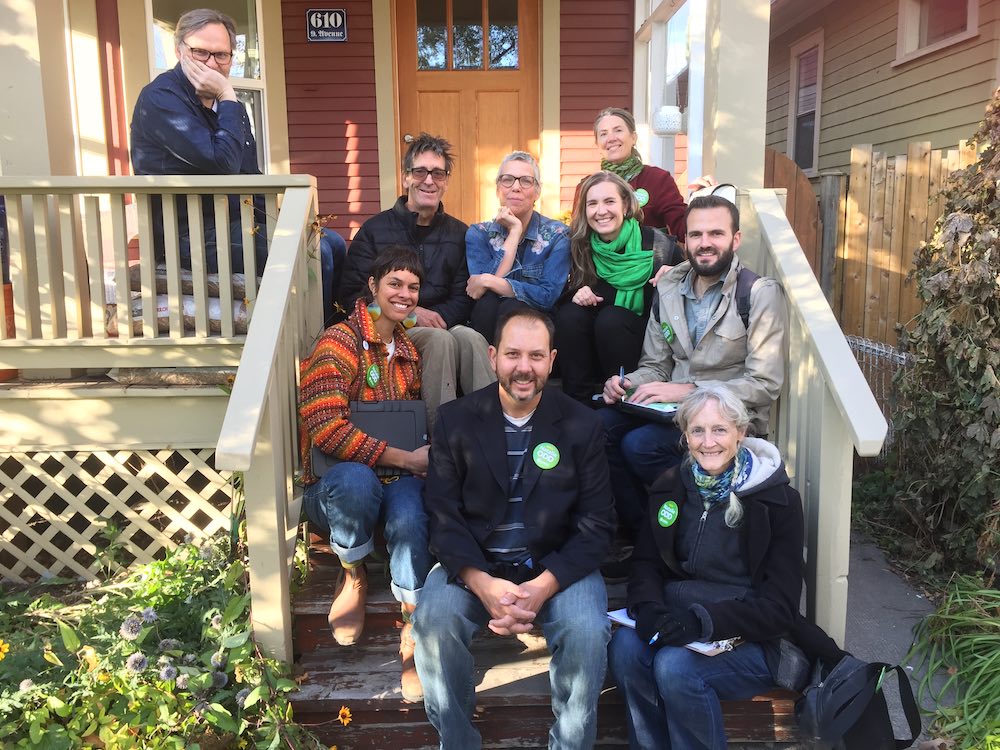 Alberta's oil and gas has provided opportunities for everyone
My family came to Alberta so my father can work in the oil and gas sector. This has provided me with many opportunities – and it is these same opportunities that I want to provide our children. I want Albertans to have resilient jobs, the opportunities to succeed and a clean environment.  
We are leaders in energy
Around the world, Alberta is recognized for our innovative ideas, dedication to hard work and our skilled and educated workforce. It's these very traits that make us ready to move into the 21st century.  
Now's the time to move forward
The Green Party has a plan to meet climate targets and support Albertans
Producing and burning fossil fuels is the largest source of emissions. We need to keep fossil fuels in the ground and retool our society to run on non-polluting, renewable energy sources. This is the only path to meet our climate targets.
And it's entirely possible. As the world moves beyond fossil fuels, Alberta has an opportunity to be a global leader.
Alberta has incredible resources
Alberta is a province rich in resources. These incredible resources include solar, wind and geothermal that can be developed relatively quickly and utilizing our existing skills and workforce.
We are in an incredible spot to be the leader in renewable energy. Our innovations and progress can be used in countries all around the world, so we can create local jobs while helping our global neighbours.
Here's some of the resources that are ready to be tapped:
"The reality is the transformation of our economy to one that's not dependent on fossil fuels is one that will need more employees — more skilled workers — than we currently have in the fossil fuel sector."
Let's continue to be leaders 
Resilient jobs are immune to booms and busts
Every Albertan knows someone that is worried about being laid off. Or they know someone that has been laid off. Or even worse, they've been laid off themselves.
We are well aware of the boom and bust cycles in the oil and gas industry. But it doesn't have to be this way. If we put our focus and investments into sectors that are resilient and sustainable, we won't have to worry about being laid off tomorrow.
Albertans are ready to move forward
Workers are ready. We have heard from new graduates to long-time workers that they are ready to work in jobs that are sustainable and resilient. There are opportunities in solar and cleaning up abandoned oil wells, and there are many Alberta workers advocating for a transition to energy beyond fossil fuels.
Around the world, countries are moving to modern forms of energy. Innovation and investment here in Alberta means we can export our knowledge and technology. Let's lead the way and move to where the world is heading.
A plan for Alberta
The Green Party has a plan to achieve the emissions reductions that scientists say are nessary. This plan is called Mission: Possible – The Green Climate Action Plan. Alberta has an important role to play – as well as an incredible opportunity. Our jobs in oil and gas will be supported by stopping the import of oil. Investments into clean and renewable energy will grow a new sector here at home, so everyone will have access to resilient and sustainable work.   
By reducing imports of oil, we will only use Canadian fossil fuels and allow investment in upgraders to turn Canadian solid bitumen into gas, diesel, propane and other products for the Canadian market. This will support and create jobs in our province. As fossil fuel consumption declines, we will use Canadian bitumen less for fuel and more for feedstock for the petrochemical industry. 
Together, we can look to the future
The Green Party has a plan for Alberta to make sure we will always be energy leaders – while protecting the very environment our economy is built on.
Every vote, every lawn sign and every donation gets us one step closer to making this plan a reality.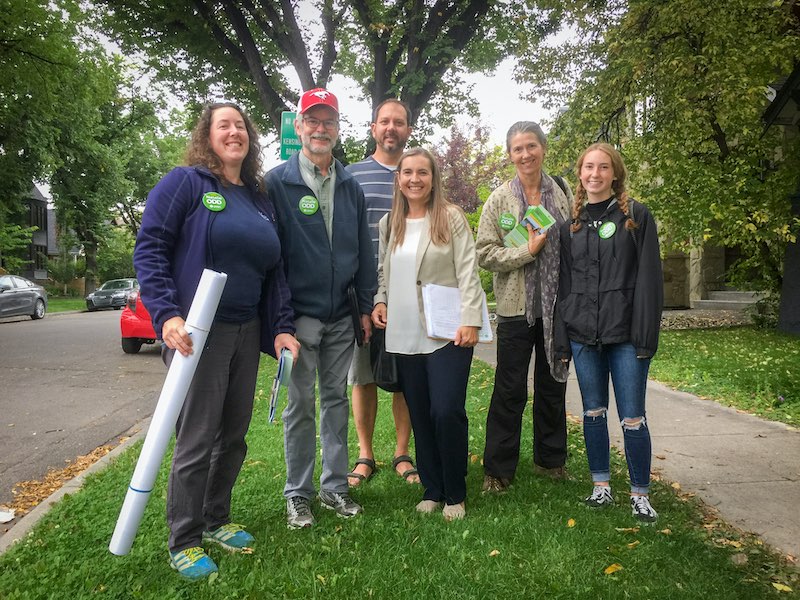 Pledge to Vote
On October 21, join us in voting for our students 
Get a Lawn Sign
Every sign sends a message: you support education for everyone.
Donate
We are funded by grassroots supporters like you.