About Natalie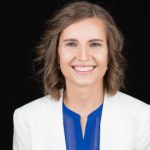 Natalie Odd has called Calgary home for most of her life. She holds a BA from the University of Calgary and an MA in Environment and Management from Royal Roads University. She currently serves as the executive director of the Alberta Environmental Network. Natalie's career has focused on the environmental non-profit sector in Alberta, but she has also worked in the private and public sectors. She has lived, worked and volunteered in Europe and South America and speaks three languages.
Natalie has run for the Green Party of Canada previously, in 2008 and 2015. She feels compelled to run for office again because she believes it is critical that we move towards a modern sustainable economy, seriously address First Nations issues, and confront the pervasive poverty that impacts vulnerable people across Canada. It is her belief that a healthy, just and inclusive society needs to provide support to those who are facing barriers to stability so that they can thrive.
Natalie plays and coaches community soccer, and with her family she enjoys camping, hiking, canoeing and skiing. This past summer, Natalie and her family travelled through eight provinces, camping, hiking and swimming along the way.
Natalie is an average person with many connections within her community. Her priority is caring for her family, which extends to the work she does addressing serious environmental issues. She also cares deeply about social and economic justice. Natalie has spoken with thousands of her neighbours on their doorsteps, and feels strongly that federal elections are a critical opportunity to voice her position on many issues of importance to the constituents of Calgary Confederation.
 Why I am running to be your MP
My husband Michael and I grew up in Calgary and we are raising our two young sons here in Calgary Confederation.
I'm a working mother and community volunteer so I understand the challenges family face. I love living in Calgary and care deeply about the health and prosperity of our community.
I believe that there are enormous opportunities for a stable, sustainable economy if we accelerate investment in our renewable energy infrastructure and R&D. We'll need petroleum for a long time, however it's critical to take Climate Action and ensure jobs well into the future. Green Party policies support small businesses, defend our civil liberties, enhance CPP, provide a high-quality federally-funded child-care program and universal access to post-secondary education. The Green Party election platforms are thoroughly costed and accompanied by an audited budget.