And balance the budget by 2024
We have an obligation to be sustainable – that means financially also.
The Green Party platform is a comprehensive plan for real climate action, free tuition for post-secondary students, affordable homes, true reconciliation, improved health and wellbeing, ensuring good jobs for all Canadians, and setting the foundation for a livable future for our children.
And the platform is fully costed.
This means that it accounts for all the expenditures and all the income. It outlines how the Green Party will get to a balanced budget by 2024.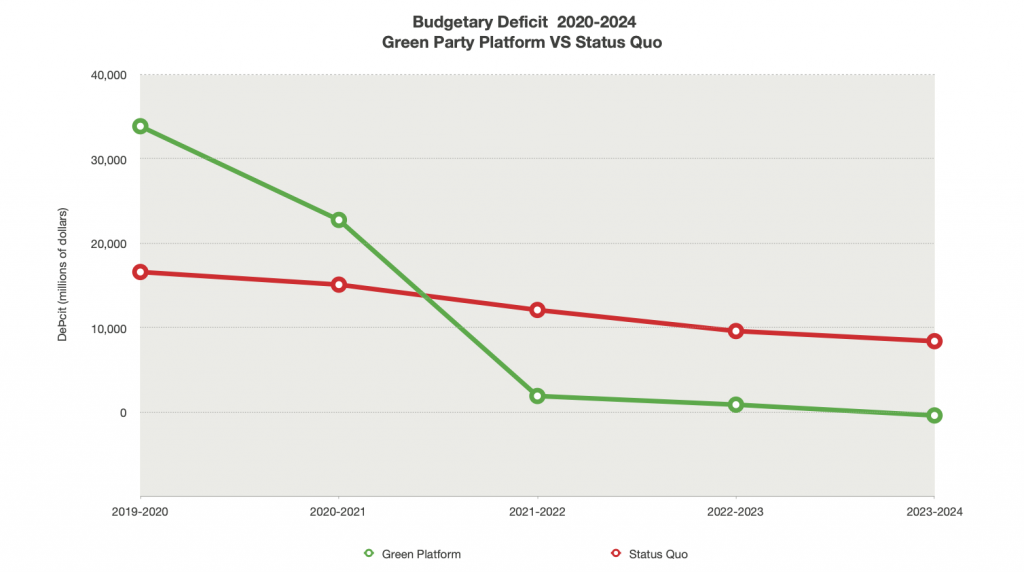 Our platform closes tax loopholes, ends corporate hand-outs and restructures current funding to reduce inequality and end systemic poverty.
At the same time we're launching targeted programs to cut our carbon emissions, ensure a just transition to the new economy, and build a new relationship with Indigenous Peoples.
Download our overview of the 2019 Platform costing.